Health Authority : During SIAL Middle East 2016 HAAD & ADFCA Recognize Abu Dhabi Entities for Offering Healthy Food Options
by Elloww Team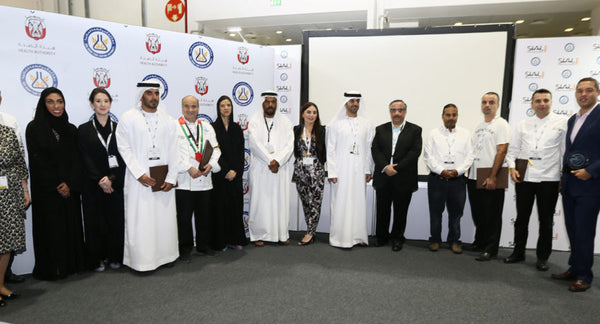 During their participation at SIAL Middle East, the Health Authority – Abu Dhabi (HAAD), the regulator of the healthcare sector in the Emirate of Abu Dhabi, and Abu Dhabi Food Control Authority (ADFCA) held an awards ceremony in recognition of the efforts of entities that implemented the "Weqaya Food Specifications" across the Emirate of Abu Dhabi in 2016.
The specifications stipulate strict standards for the amount of calories, salt, fat and sugar permitted in food, among other specifications. Food items that follow the "Weqaya Food Specifications" are allowed to carry the Weqaya logo.
The logo is a heart shape encircling the word Weqaya, signifying that simple lifestyle preventive measures such as choosing healthy food options can decrease the risk of health issues related to Cardio Vascular Diseases.
Eighteen entities and food outlets had previously joined the Weqaya healthy food program and were recognized for their efforts in 2013 and 2015.
This year, an additional eleven entities and food outlets are being recognised for adopting the "Weqaya Food Specifications" into some of their menu items in 2016.
Entities recognised this year include: the Crown Prince Court (CPC), Etihad Catering, Armed Forces Officers Club and Hotel, Emirates Palace, La Brioche, Jim's Kitchen Table, Hilton Al Ain, Chop't Salad, Soulfull, Shawarma Time, and Basiligo.  
During SIAL Middle East 2016 HAAD & ADFCA Recognize Abu Dhabi Entities for Offering Healthy Food Options