Thanks to an innovative online ordering system, their food delivery in Abu Dhabi is healthier and more convenient than ever. Designed to give you all the nutrients you need.


An Emirati brand with a focus on building a healthy-eating community, Basiligo delivers across the emirates. You won't find any preservatives, additives, or MSG in their food, just organic, quality meals to suit your lifestyle.
We do not take shortcuts for the base ingredients to maximise the flavour in our recipes. With sturdy base ingredients, we create flavour profiles that we feel are delicious, healthy, and will travel well.
 نقدم خدمات أخصائي التغذية لدينا لإرشاد المشتركين وفقًا لأهدافهم ثم نرسل خطة مخصصة وفقًا لاحتياجات كل شخص
With a focus on making everything from scratch, with minimal processing and no added preservatives or additives, the team at Basiligo believe food can be medicine They began with keto and weight-loss meal plan programs, which were well-received by people with chronic illnesses such as diabetes, high blood pressure or thyroid issues, who used food as key part of their recovery.
By working with thousands of people in our community to transform their health, Basiligo's innovative healthy meal plans helped them not only lose weight but heal themselves through food.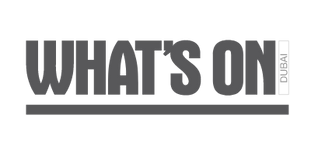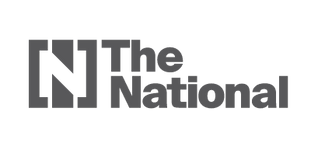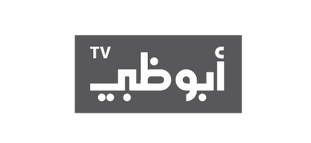 Find the perfect
Healthy Meal Plan For You
Why Basiligo?
Ready-to-eat

No more groceries, prep and cleaning

100% Clean Eating
No preservatives, food coloring
or additives added
Healthy Comfort Food

International menu - Keto naan or konjac rice paella or keto fatayer...yes please!
Real Ingredients
We check those labels for no nasties to make sure all of it is safe to feed to your family.
Tailor-made

To fit your fitness goal
Nutritionist on call

Ongoing nutritionist support
Nutrition customized
for your wellness goals.
Ready-to-eat healthy meal plans created for your health challenges.
No matter what you are facing in life, we are here to support you
with personalized plans for:
What others are telling us
About their experience…
How it works?
Step 1
Build your meal plan
Select food you love that helps you reach your wellness goals.
Curate your calorie and macros balanced menu during your free nutritionist consultation.
Step 2
Schedule delivery
Right on time across the UAE.
Pick a date, we will make it happen.

Step 3
Prepared by
international chefs

Approved by Nutritionists.
Cooked and prepared to your needs.

Step 4
Delivered fresh in sustainable packaging

Eco-friendly cooler bag & kraft containers.
Delivered directly to your door.

Our Approach to Nutrition
We are on a mission to improve your health because we successfully helped thousands of people lose weight and battle chronic illnesses back to recovery.

Free nutritionist advice combined with clean eating healthy meal plans that are portion controlled, customized to your tastes, and delivered to you - help you champion weight loss and heal yourself through food.
Our Nutrition Philosophy
Basiligo is based on a clean eating, whole food, plant-rich diet, full of hydrating produce and nutrient-dense superfoods. One week on Basiligo's meal plans will flood your body with:
100% of your daily requirement for protein, essential vitamins and minerals
More than 15 cups of leafy greens to heal your gut
100+ disease-fighting, youth-promoting phytochemicals and antioxidants
200% of the fiber you need daily to support digestion
More than 100 unique ingredients for ultimate health
We make it easy for you to transform your body and soul. Giving you the wellness solutions so you can live your best life.
Our Ingredients
& Clean Eating Production Process
Our ethos is clean eating. Absolutely no processed food and our supply chain team ensures that we procure all items with no additives or colorings. Every ingredient is scanned to guarantee it is preservative free, no chemicals, coloring or additives.

Don't forget about the other culprit to bad health! Sugar....we ensure there is no added refined, no high fructose corn syrup or disguised sugar. We do the hard work for you to investigate to each ingredient.

All dishes and meals are made inhouse fresh daily from scratch.

Our rotational menu repeats itself every month only. Meaning the main dishes of the day are only made on that calendar day. Variety...yes please!

Careful planning for each dish daily ensures we order small batch ingredients to optimize fresh ingredients usage. Our chicken & meats are antibiotics and hormone free.

Our meals are 30% organic with ingredients like almond flour, quinoa, coconut flour, Cajun spices and many others. We select organic items when we feel we cannot find a clean option. We go organic in order to ensure the cleanest option for our clients.

Organic vegetables are sourced when we can procure them at the right price in order to be cost effective for you.

Our culinary and nutrition team conduct food science research on meals to be equally balanced & nutritious.

High quality & unique ingredients are incorporated while cooking like nutritional yeast, monk fruit sweetener etc. in order to provide creative variety and flavor in the dishes.

All our salad dressings are made from scratch in order to avoid any preservatives.
Manage your meals on
your online wellness dashboard.
Customize your meal plan on the go with our state-of-art meal plan online portal. Keep track of your macros, your fitness levels, and connect to your favorite health app. Tired of the same flavors and meals, then swap out to your favorite dishes. Exclusive to meal plan subscribers only.
Build My Meal Plan
FAQ's
When is the earliest I can start? Can I start tomorrow?
What if I do not like the dishes?
How much weight can I expect to lose?
Are there any symptoms from the rapid weight loss?
How will our nutritionist help you?
What if I cheat on the program?
Where do you deliver and what would be the timings?
Are the meal plans proven?
What if I still feel hungry while on the plan?
How are our meals prepared?