Time Out : Healthy food delivery in Abu Dhabi
by Elloww Team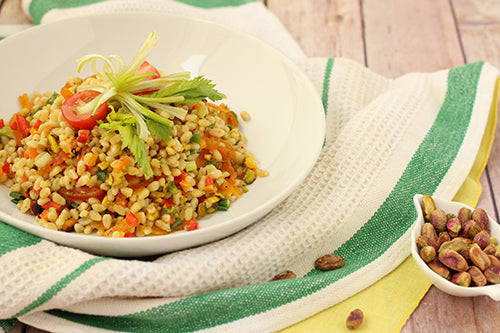 Bored of the canteen? Basiligo delivers fresh, gourmet office lunches in Abu Dhabi. Thanks to an innovative online ordering system, their food delivery in Abu Dhabi is healthier and more convenient than ever.
The healthy meals are made from scratch, according to a rotating weekly menu, that you can have delivered directly to your desk. This means you won't find yourself in a rut eating the same thing day in and day out.
Have a craving? Not to worry – they also reserve a list of customer favourites that are readily available for lunch delivery. An easy filtering system allows you to order food online according to your specific dietary needs, whether it be vegetarian meals, dairy-free food, organic food, low-carb diets, nut-free dishes, vegan meals or even gluten-free cuisine. Phew!
Sat-Thu 9am-6pm. www.basiligo.ae (02 553 0049).
Healthy food delivery in Abu Dhabi