What's on : Tried and tested: Dubai's best homegrown meal plan concepts
by Elloww Team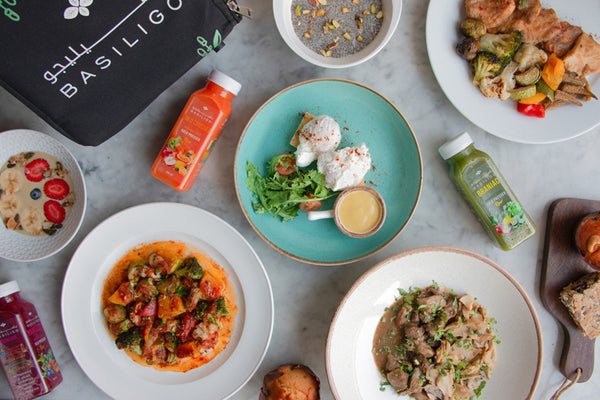 The backstory: An Emirati brand with a focus on building a healthy-eating community, Basiligo delivers across the emirates. You won't find any preservatives, additives, or MSG in their food, just organic, quality meals to suit your lifestyle.
The meal plan: During a thorough chat with an in-house nutritionist, you'll discuss your goals and requirements, as well as your likes and dislikes when it comes to nutrition. Your details will be inputted and the nutritionist will suggest the perfect plan to suit your needs. You'll then be sent the menu for your review, and given the option to swap out any unwanted dishes.
The best part: There's something to suit everyone, whether you're keto, paleo, an athlete, or want to enjoy a particular cuisine. We try the Mediterranean plan, which includes varied options from paella to steak. The bespoke aspect is ideal as it eliminates any chance of waste.
The details: Weekly plans start from Dhs430, delivery days are Sunday to Thursday. Tel: (050) 721 8261. Read More