Celebrating vegan lifestyle through our new fall delicious dishes
by Elloww Team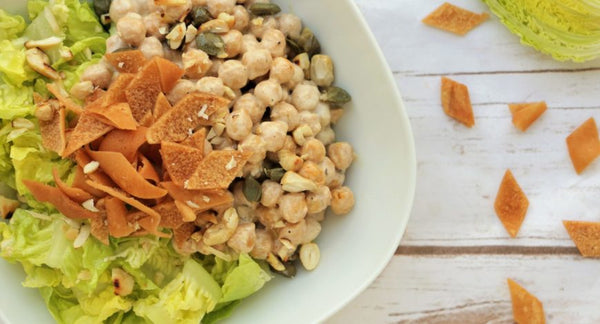 "Going vegan" does not have to be an extreme lifestyle change. Basiligo's team carefully crafted vegan dishes that are hearty with lots of healthy fats and vegetable sources of protein in order to leave you leaving full all day and not feel you are eating a special diet.
Homemade cashew cream is our newest addition. We make it from scratch with wholesome cashews made into a creamy consistency to pair with our Vegan Caesar Salad.
Not the typical Caesar salad, but satisfies the craving for the perfect blend of chickpeas, crunchy baby gem lettuce, cashew cream, bursts of capers, and the whole wheat pita chips.
Another new dish we are making from scratch – we believe in slow cooking – Cauliflower Rice! Oh so yummy, with a little roasted garlic and herbs. Perfect if you are trying to reduce your carb intake!
We offer it as a side dish or in our new Bursting Tomato Caprese Cauliflower Rice Salad, which by the way has the most delicious slow cooked reduced balsamic vinegar dressing that we make in our kitchens as well.